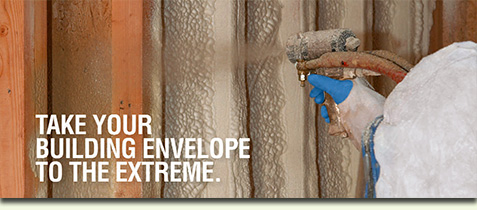 Spray Foam insulation is the future of insulation. Advantages exist for financial savings, health, building efficiency and greener environment. Discover below how you can benefit from spray foam insulation efficiency.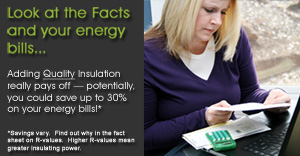 Save on Utilities

Energy Smart Insulation's insulation expands around every void and seals all air infiltration, the primary source of energy loss.

Indoor temperatures stay constant, allowing decreased use of heat or air conditioning. This translates to savings on utility bills and extends the life of your heating and cooling equipment by four times.

While the initial costs of installation may exceed that of fiberglass insulation, in the long term Biobond is significantly more cost effective.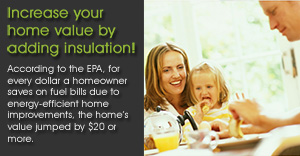 Special energy efficient financing programs are available to those who live in such a home. See more info on Financing an Energy Efficient Home.

Insulation incentive information is available by the Database of State Incentives for Renewables & Efficiency (DSIRE), a comprehensive source of information on state, local, utility, and federal incentives that promote renewable energy and energy efficiency.

Also see our web page about Why Insulation is a Good Investment.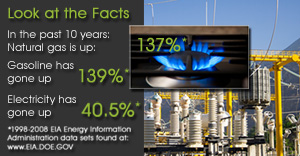 Breath Clean Air

Energy Smart Insulation's insulation eliminates air infiltration and seals a building so tight that an air to air exchanger must be installed. This results in premium indoor air quality (IAQ) because dust, fiber, pollen and other pollutants have no way in.

Our foam application emits no VOC's or CFS's during application or throughout the life of the product.

Inhalation of toxic molds has proven a problem for homeowners and insurance companies. Energy Smart Insulation's insulation eliminates breeding ground for mold because it eliminates the entry of mold spores and prevents moisture accumulation.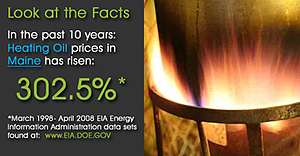 Also since spray foam expands into the smallest cracks and holes it has proven to reduce the entry of unwanted pest and insects. Spray foam is a polyurethane product and does not act as a nesting ground or source of food for pests.

Create Structural Strength - The application of spray foam actually strengthens a building structure. The expanding foam fills the gap between each wall, floor or roof cavity. The studs, joists and sheeting are bonded together creating optimum structural strength. After curing, spray foam is durable and will not shrink, settle or disintegrate over time.



It is now well established and accepted by most architects and builders that controlling air infiltration is the best and most cost-effective means of reducing wasteful heat loss and providing a comfortable indoor environment.

Most architects tend to design structures that are tight and energy efficient by incorporating the latest in proven, energy saving construction details into their drawings.

Unfortunately, too many buildings still perform poorly. Why is this?

We have found that since there is no performance specification to dictate building construction, there is no guarantee when it comes to building performance. Regardless of the contractor's ability, tight buildings are not created from a list of materials and drawings in the absence of specifications that dictate the building's designed environmental performance.

Energy Smart Insulation takes a different approach.

To improve building performance, our company focuses on the basic building science principle that air infiltration compromises the effectiveness of the building envelope. Our approach is incremental - areas of infiltration are diagnosed and fixed in order of magnitude. This provides the most thorough and cost-effective solution possible.

Energy Smart Insulation has satisfied clients. Our clients have been extremely pleased as they benefit from cost-savings and an immediate improvement in comfort.

Energy Smart Insulation operates two-part urethane injection equipment to superinsulate new and old buildings. Included in this equipment are special nozzles and guns to seal cracks and small openings which effectively stops infiltration that cause poor thermal performance.

There are other urethane contractors who provide typical spray foam services; however, very few go beyond the installation of conventional spray-roofing and spray-wall insulation processes.

Energy Smart Insulation's capabilities, while serving these common markets in some cases, are specially designed to meet the unconventional needs of specialty markets.

By employing standard and custom equipment which processes foam through both spray and injection techniques, we can utilize numerous chemical systems with varying densities, speeds, closed-cell content, fire rating, vapor permeability, and other desirable environmental characteristics.

While there may be other foam contractors who provide spray and injection services, to the best of our knowledge, we are the only company that currently uses "ratio monitoring" equipment in the field for this process. Ratio monitoring enables our technicians to maintain the exact chemical formulation (mix) for the duration of the installation process.

It is impossible to guarantee that the appropriate mix is being maintained without the use of this equipment.